Return to Nav
AutoZone Auto Parts
Fort Weaver Rd #106A
Open

Today Until
7:30 AM
-
10:00 PM
Open

Today Until
7:30 AM
-
10:00 PM
Open

Today Until
7:30 AM
-
10:00 PM
Open

Today Until
7:30 AM
-
10:00 PM
Open

Today Until
7:30 AM
-
10:00 PM
Open

Today Until
7:30 AM
-
10:00 PM
Open

Today Until
8:00 AM
-
10:00 PM
Hours of Operation & Services
Hours of Operation & Services
Day of the Week
Hours
Monday

7:30 AM

-

10:00 PM

Tuesday

7:30 AM

-

10:00 PM

Wednesday

7:30 AM

-

10:00 PM

Thursday

7:30 AM

-

10:00 PM

Friday

7:30 AM

-

10:00 PM

Saturday

7:30 AM

-

10:00 PM

Sunday

8:00 AM

-

10:00 PM
Need a specialty tool to check a system or make a replacement? With Loan-A-Tool®, you can get the tool from us, return it when you're done, and save a bundle.

Earn a $20 reward when you make five purchases of $20 or more at AutoZone with AutoZone Rewards.
Register a new account today
and get $10 off a $30 purchase.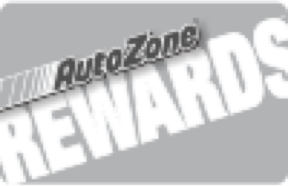 Locations Nearby AutoZone Fort Weaver Rd #106A
Things to Consider When Buying Auto Parts
When buying replacement parts for your car, look for the phrase OE. This stands for original equipment, the quality standard of your original parts. Duralast parts meet or exceed OE specifications, so you can install them with confidence.
Stay safe and clean this summer

Batteries

With proven tough coverage from Duralast, premium performance from Optima and Odyssey, and economical buys from Valucraft, AutoZone has the right car batteries to keep you on the road all summer.

Wash and Wax

Fresh, full antifreeze is critical for the harsh temperatures of winter months. Check your vehicle's reservoir for level and color. Add antifreeze if the level is low, and flush and replace if you see a rusty, brown color.
Services Available at AutoZone Fort Weaver Rd #106A
Need It Today? Same Day Store Pickup
Save time by buying online and picking up items in store.
Learn More
Learn More


About
AutoZone Auto Parts
Fort Weaver Rd #106A
AutoZone 91-919 Fort Weaver Rd in Ewa Beach, HI is your go-to destination for quality aftermarket auto parts, do-it-yourself repair advice and tools, and everything you need to keep your car, truck or SUV running smoothly. Every AutoZone in Ewa Beach, HI offers free in-store Battery Testing, Battery Charging, Oil Recycling, and our Loan-A-Tool® Program, which lets you borrow specialty tools for free with a refundable deposit.

Whether you're shopping for brakes, batteries, bulbs or wiper blades, make sure to use your AutoZone Rewards account every time you shop online or come into the store. We'll give your account a $20 reward after five purchases of $20 or more. It's our way of telling Ewa Beach thanks for trusting AutoZone.